Gary Griggs PGA
Top 50 Golf Instructor In California
About Gary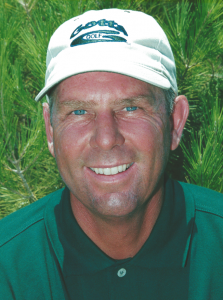 Gary Griggs, born and raised in San Diego, California, is a 25-year member of the PGA of America. Gary started his PGA apprenticeship in 1980, at the Stardust Country Club in San Diego. Realizing a passion for teaching the game, Gary began his teaching career there and continued to teach at Stardust from 1985 to 1993.
In 1993, Gary's desire to expand his teaching experience led him to seek the position of Director of Instruction at the Del Mar Golf Center in Del Mar, California. Gary held this position from 1993 to 1996, successfully developing a PGA teaching program, and is responsible for the Golf Center becoming a PGA-recognized golf facility.
In 1997, Gary joined an elite teaching staff at the Stadium Golf Center in San Diego. To date, Gary continues his teaching career at this premier Golf Learning Center. His continued passion and dedication to teaching
the game of golf has earned him PGA Teacher of the Year and PGA Player of the Year awards. Golf Digest consistently ranks Gary in the "Top 50" golf instructors in California.
With over 25 years of teaching experience, Gary has enjoyed teaching students of all ages and skill levels, including beginners, juniors, accomplished amateurs, Nationwide tour and senior PGA tour players. Gary's teaching philosophy emphasizes simplifying the game of golf with the goal of maximizing the student's full potential. He believes every player of any skill level can improve his or her game, whether it is by one shot or several shots, depending on his or her goals.
Gary gives priority to teaching his students why their golf ball flies the way it does with their current swing shape, and teaches them how to coach themselves for continued development. Based on a student's skill level, physical ability, time commitment and goals, Gary then imparts the proper fundamentals necessary to produce the student's desired ball flight and generate a consistently repeating swing.
For complete game development, Gary stresses to his students the importance of short game instruction in order to achieve individual scoring goals. By coaching students in the short-shot fundamentals of the game, in addition to imparting full swing instruction, Gary is able to help his students transfer their skills to the golf course and more fully enjoy the game of golf.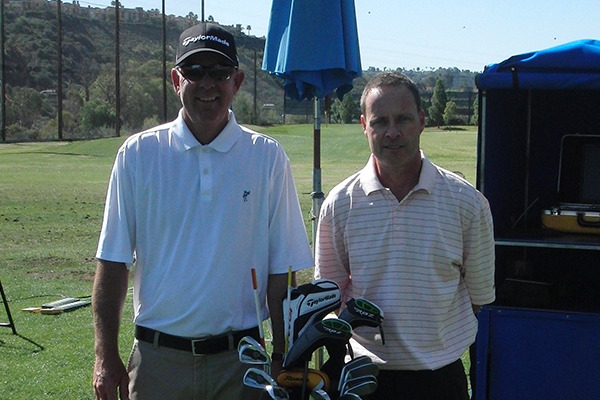 Gary, you have helped me tremendously in a very short period. After my 1st lesson I was swinging the club better than ever before and continue to see improvements each time I visit.

Your lessons are simple, easy to follow and help me make my swing better and more consistent at the same time. I also appreciate your ability to make simple changes that I can take to the course right away and see immediate results. These are lessons that work!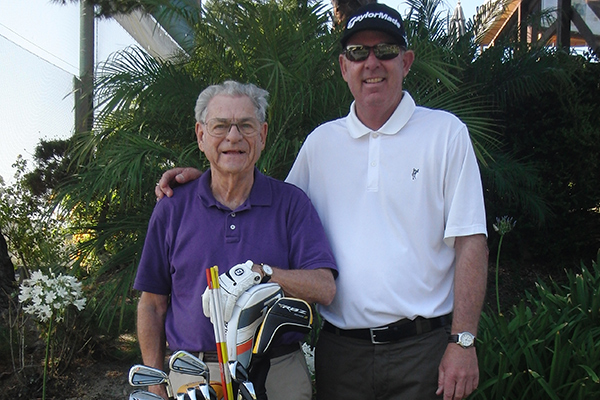 I have been playing golf for 6 years twice a week and took lessons from time to time from several different professional instructors.

This year on the advice of a friend of mine I took a series of 6 lessons from Gary Griggs. Gary was able to pinpoint and correct my problems, sometimes at first glance. He corrected every aspect of my game, from driving to short game to putting and sand play, and in every facet of the game pointed out things that other professionals did not notice or could not teach me.

The most important part of teaching golf is to find each individual's faults and to correct them within the ability of that individual. Gary has proven to me that he is the very best in these respects and in my opinion he is the best golf teacher I met or anyone can desire.

I wholeheartedly recommend that anyone who wants to improve their golf game take lessons from Gary Griggs.
I have been playing golf for a number of years and recently developed some bad swing faults, becoming very frustrated I was ready to give up the game.  I started taking overall game improvement lessons from Gary and after taking a series of swing and short game lessons my game improved dramatically.  Gary is patient and with his simple approach to explaining swing technique, I now have lowered my scores by ten strokes.

Thanks Gary, I enjoy playing the game now!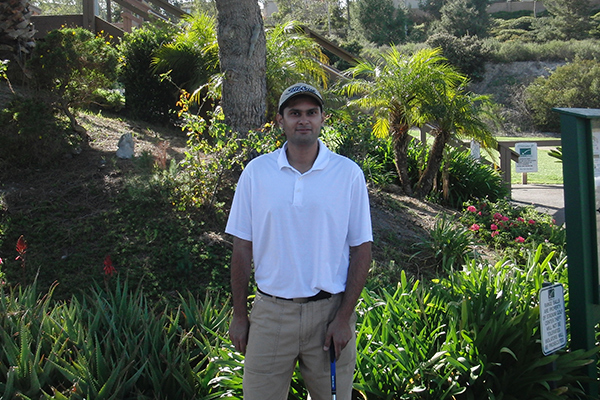 I met Gary in 2002 at the time I started playing golf and scored around a 24 handicap. I grew up playing tennis and competed on an amateur level with success. I wanted to do the same with golf but became increasingly frustrated with my ability.

I started to take lessons with Gary, and he has helped with setting goals and prioritizing the process to reach those goals. His teaching skills and eye for detail has helped me understand my swing and make the fundamental changes correcting my ball flight. Gary stressed to me the importance of the short game shots and course management skills as key elements to lowering my scores.

In a short period of time, I transferred my swing and short game skills to the course, and my handicap dropped down to a 6. I moved back to India in 2005 but make it a point to come back to San Diego each year to get instruction from Gary.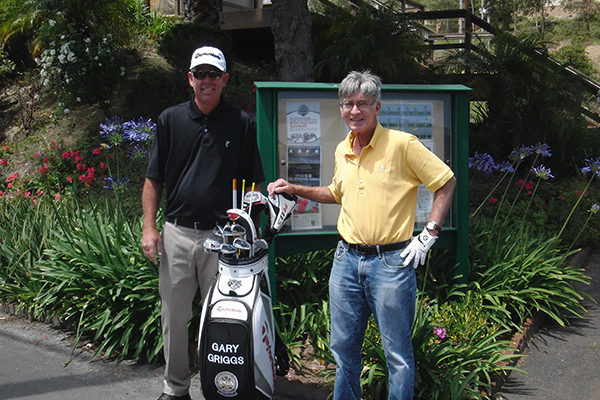 I have taken instruction from Gary Griggs for several years in all aspects of the game, and he has improved my performance in every one, enabling me to come within a few strokes of shooting my age. He combines keen analyses of everything from the full swing to the putting stroke with a patient, kind, and low-keyed manner.